As iron sharpens iron, so one man sharpens another.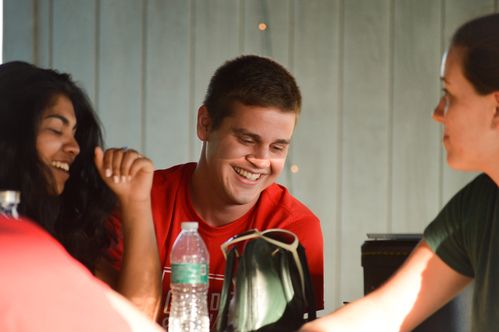 2nd & 4th Sunday from 7:00 - 9:00 pm
We start the night off with fellowship at 7 pm
at Ephrata City Gate, followed by a time of Biblical study together and various fun events.
We are so excited to welcome back our Young Adults after the holidays. Our Spring calendar dates have been posted , so mark your calendars! We are kicking off the semester with a Game Night on February 6th! Our study starts on February 14th.

Our YA group will be meeting at the City Gate in Ephrata at 7pm. See you then!
Starting on February 14th at City Gate in Ephrata, we will be starting off the night with a time of fellowship, then diving into our new series,
"Heirs Together" by our very own, Pastor Dan Krall.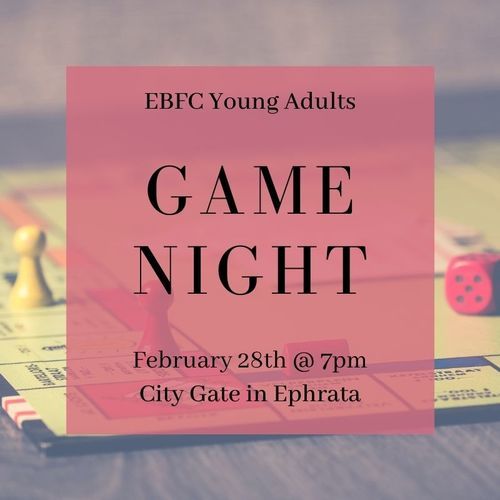 Our Game Night will be here before you know it, so mark your calendars for February 6th starting at 7pm
at the City Gate in Ephrata. Bring your favorite game and a snack to share.
"It's Complicated" is back!
Join us on March 28th @ 7pm, as we dive back into the deep end.
Bring a dish that you love and join us on April 25th @ 6pm, as we enjoy an evening of friends, fellowship, and food!
On May 23rd @ 7pm, join us for a night of worship through song, prayer, and testimony.
Come and witness the goodness of our God.
We'd love to hear from you. Fill out the form below to get started.
Pastor Dan Krall
Email: dzkrall@ephratabfc.com